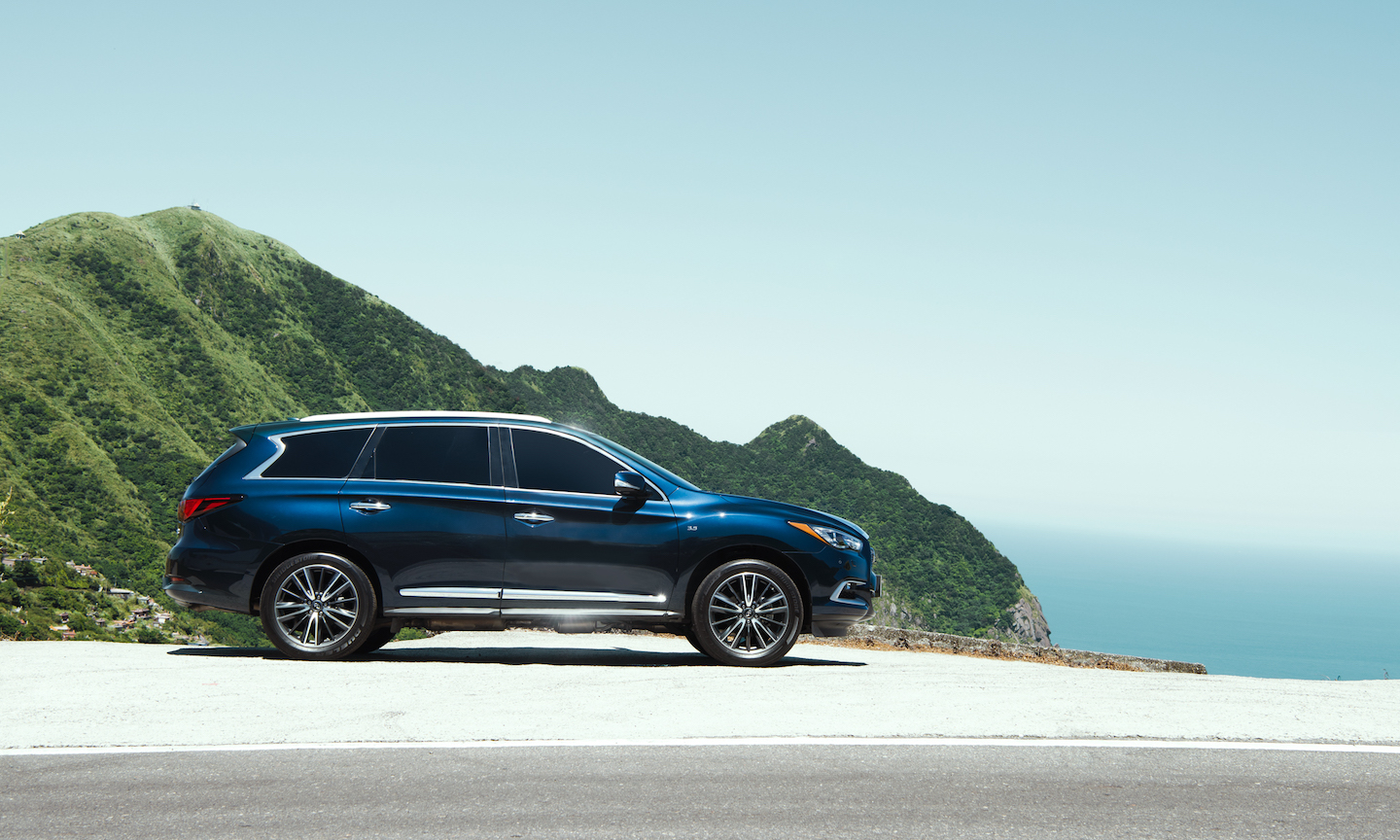 If you ever find yourself wondering how INFINITI stays ahead of the competition, the answer is in development and design. Those amazing designs are then built with attention to detail, and some are even built right here in the United States, which means INFINITI is working to be a part of our economy, investing in manufacturing and American workers.
Manufacturing in the United States
INFINITI built its first powertrain plant outside of Japan in Decherd, Tennessee, where some of the brand's powerful yet efficient engines are constructed. The plant is a high-quality facility that uses some of the most advanced manufacturing technology in the industry. Employees are trained extensively on the teardown and assembly of a modern luxury engine from start to finish so that they understand not only their own jobs but how their individual roles affect the rest of the engine assembly line. The Smyrna Plant also in Tennessee, claimed the title for the largest automotive assembly plant in North America in 2017, which is one location where the remarkable QX60 is built. These two facilities, as well as many others around the globe, are committed to the precision process that yields INFINITI's remarkable vehicles.
Collaborating with the Next Generation of Engineers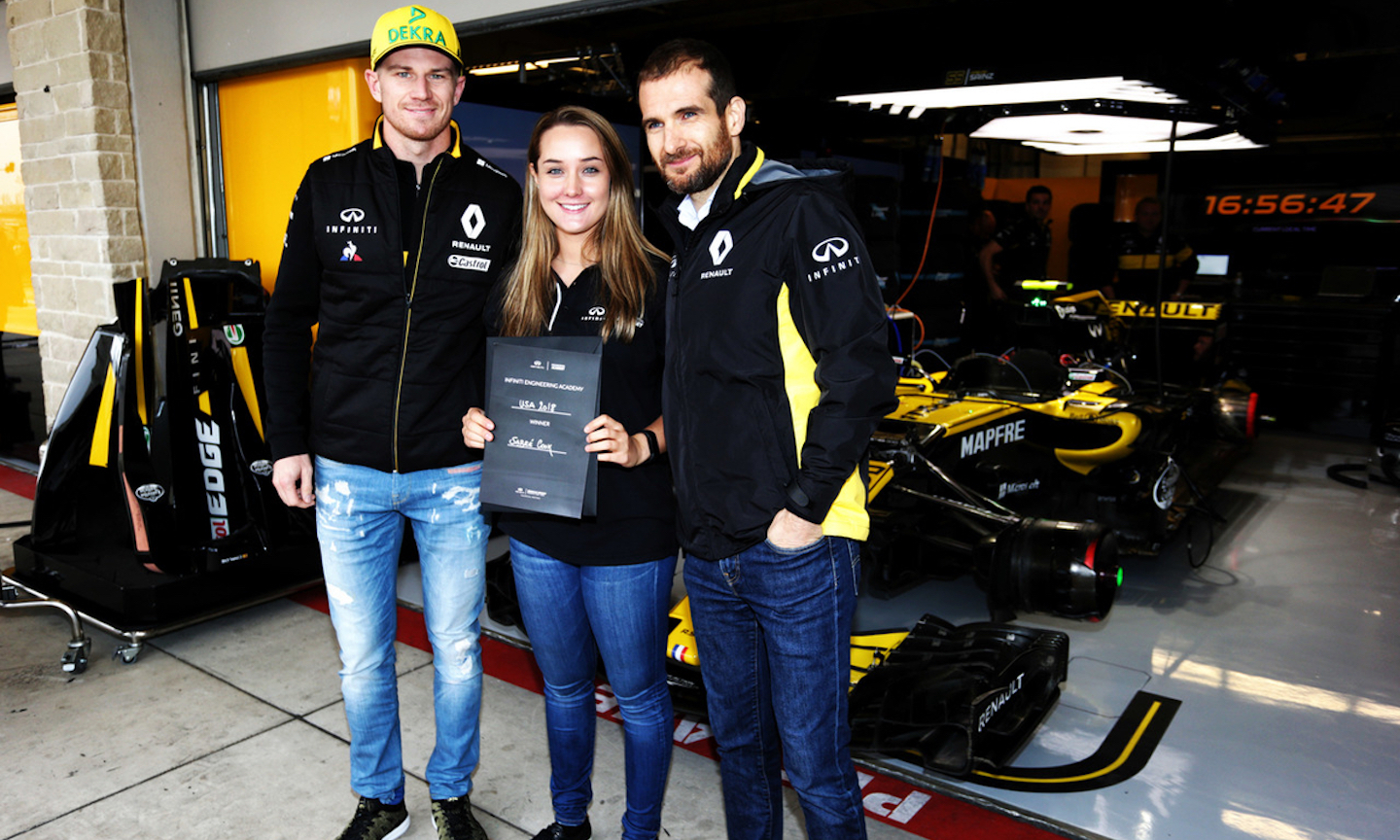 On the engineering side, each year INFINITI Engineering Academy names the winner of its scholarship, like 2018 winner, Sabré Cook (pictured above). This Mechanical Engineering student from the Colorado School of MINES was awarded the distinct opportunity to work with INFINITI in Formula One™ and automotive development. This is the program's fifth year, as it seeks to educate and inspire promising young engineers to engage with the automotive industry with fresh ideas and new talent.
Sabré wasn't chosen by chance. After being selected from thousands of applicants, she competed against nine other finalists in an engineering exam and a dragster car build, among other tests, to prove that she was worthy of such an honor. After relocating to Europe, she spent six months working with the Renault Sport Formula One Team and another six months at INIFINITI's European Technical Center.
Engaging with the Future of Design
In an effort to create the most cutting-edge vehicles on the market, INFINITI is constantly seeking out new talent in the design and engineering fields to get a fresh perspective on future vehicles. INFINITI announced a partnership with the ArtCenter College of Design in California and the College For Creative Studies in Michigan. During this partnership, INFINITI's design team will collaborate with students from each program to design a future SUV. These next-generation automotive designers will provide fresh insight into the evolution of design in the automotive industry.
The collaboration with the ArtCenter College of Design and College for Creative Studies comes at the perfect time for INFINITI. I cannot be more honored to have the opportunity to work with future talent as they enter the beginning phases of their automotive design career. Our design teams are challenging themselves daily and this experience will allow us to all gain a new perspective on design throughout the challenge.

- Alfonso Albaisa, senior vice president of global design at Nissan Motor Co., Ltd
The team here at Germain INFINITI of Easton is just as dedicated to helping you find the INFINITI that best fits your needs, as the automaker's design, engineering, and manufacturing teams are to creating some of the highest quality vehicles available. Check out our inventory to see the product of all this hard work and contact us today to learn more.
Image and Video Credit: INFINITI